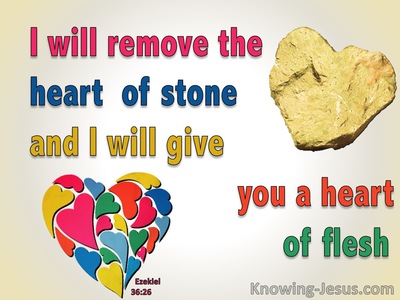 13 If I speak in the tongues[a] of men or of angels, but do not have love, I am only a resounding gong or a clanging cymbal. 2 If I have the gift of prophecy and can fathom all mysteries and all knowledge, and if I have a faith that can move mountains, but do not have love, I am nothing. 3 If I give all I possess to the poor and give over my body to hardship that I may boast,[b] but do not have love, I gain nothing.
4 Love is patient, love is kind. It does not envy, it does not boast, it is not proud. 5 It does not dishonor others, it is not self-seeking, it is not easily angered, it keeps no record of wrongs. 6 Love does not delight in evil but rejoices with the truth. 7 It always protects, always trusts, always hopes, always perseveres.
8 Love never fails. But where there are prophecies, they will cease; where there are tongues, they will be stilled; where there is knowledge, it will pass away. 9 For we know in part and we prophesy in part, 10 but when completeness comes, what is in part disappears. 11 When I was a child, I talked like a child, I thought like a child, I reasoned like a child. When I became a man, I put the ways of childhood behind me. 12 For now we see only a reflection as in a mirror; then we shall see face to face. Now I know in part; then I shall know fully, even as I am fully known.
13 And now these three remain: faith, hope and love. But the greatest of these is love.

I want to thank you for the love and acceptance that you have shown us here in the House Church without any sense of trying to protect ministry or position. This is a tremendous strength and from when we first came in the summer I have been praying protection over this. It is a very special gift and the Enemy will not like it.
It provides a safe place for people  To Worship Find faith Grow in understanding Experience healing and restoration 
God will bring in broken people here to experience healing and find life.
The church in Corinth was far from a loving church.
Context it was written in:-Divisions between different factions Lack of care by the rich to the poor – eg the communion Immorality Plenty experience of gifts of the Spirit but no idea how to use them.
Corinthians 13 written between a chapter listing the gifts and a chapter explaining the use. Purpose is build up each other in love not display their own giftings.

Before we look at love in relation to loving others I want to take time to look at God's love for us. Replace love with God in the chapter and see His heart for you, for us.

God is kind – not a distant figure or power.God is patient – we can all testify to His patience with us.
God does not keep a record of wrongs – when we ask His forgiveness He not only chooses to forgive but forget.
We are not so good at that!!
God does not delight in evil but rejoices with the truth.God always protects        always hopes – so we can persevere in praying for unsaved loved ones        always perseveres – He perseveres in pursuing us, before and after salvation

This is life changing. We can open the broken places of out lives to Him.
When I became a Christian at first I allowed him into to hallway of my house. Then the lounge when it was tidy, but He wants into every area – the attic the basement where the rubbish is stored. In fact the parts in our life that we would allow no one else into. As we allow Him to heal our brokenness we can reach out to others who are broken.
Secure in God's love and thus not damaged by damaged people. God will not break down the doors but waits for us to open them. 'Behold I stand at the door and knock' is a word for Christians as well as non Christians. As we open the door He comes in and heals. He wants relationship.
1John 4: 9-12
If we doubt His love for us and we all do at times we need to revisit the Cross. Remember He died for us while we were still sinners not in response to anything good in us. Not because of our good works. Think again of the cost and remember that He did this in love for us. 

From that place of being loved we can than love others but only through His Holy Spirit living in us and enabling us. If you like He gives us a 'heart transplant'. The fulfillment of His promise in Ezekiel, 'I will take away your heart of stone and give you a heart of flesh'. God does this for us in Jesus.

People were attracted to Jesus when He was alive because of that love. The rich and poor were drawn to Him. He cared for the woman taken in adultery. Mary Magdalene etc. All responding to His love but also changed. This is the hope that we offer to others.
God gives the grace and enabling. Further Jesus prays to the Father for us for unity. We see this in John 17: 20-23 What an assurance.
In closing we need to love ourselves too. That is a challenge too. Jesus tells us to love each other as we love ourselves. 
Margaret Chittick Sunday the 7th of November 2021
House church
Civray 86